6 Popular Commercial Millwork Trends to Keep an Eye On
At Myers Architectural Millwork, we specialize in custom woodwork for commercial spaces. We've worked on a wide variety of projects, from small retail spaces to large office buildings and everything in between. No matter the scope or size of the project, we always aim to deliver quality millwork that enhances the space and provides a unique, stylish look.
In this blog post, we'll be taking a look at six current, popular commercial millwork trends and how they can benefit your space. Whether you're looking to add a touch of style or you're aiming for a complete makeover, these trends are sure to give your space the refresh it needs.
Ceiling Beams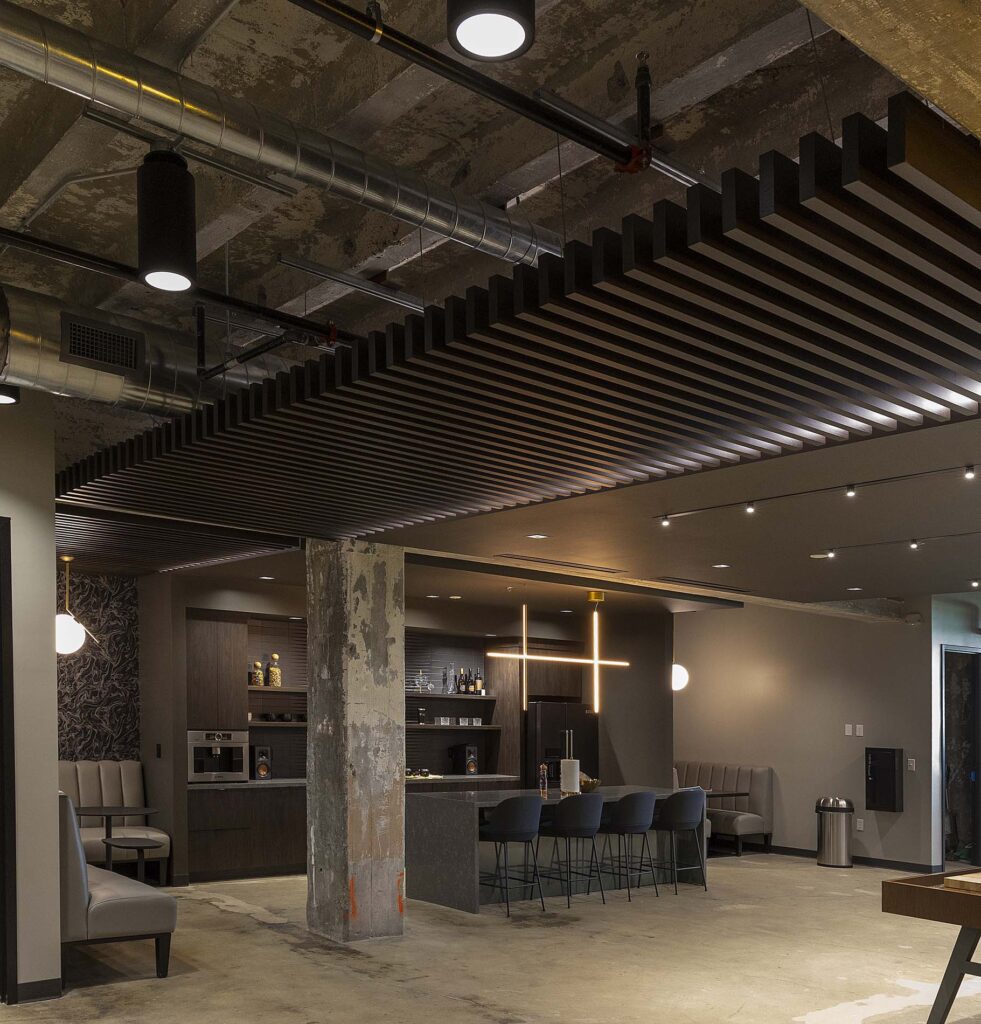 Wood beams are a great way to add character and texture to any space, and they're particularly well-suited for commercial spaces with high ceilings as they accentuate the height of the room.
Exposed beams can give your office or retail space a rustic, industrial feel, or you can opt for painted beams for a more refined look. If you're looking to add some visual interest to your ceilings, this is definitely a trend worth considering.
Coffered Ceiling
A coffered ceiling is another popular option if you're looking to add some visual interest to your ceilings. Coffered ceilings are composed of a series of rectangular or square panels, which can either be recessed or raised. This type of ceiling can be used to add both style and dimension to a space and is often seen in formal settings like restaurants or hotels, but it can also work well in an office space.
If you're considering a coffered ceiling for your business, keep in mind it tends to work best in larger rooms with higher ceilings.
Natural Grain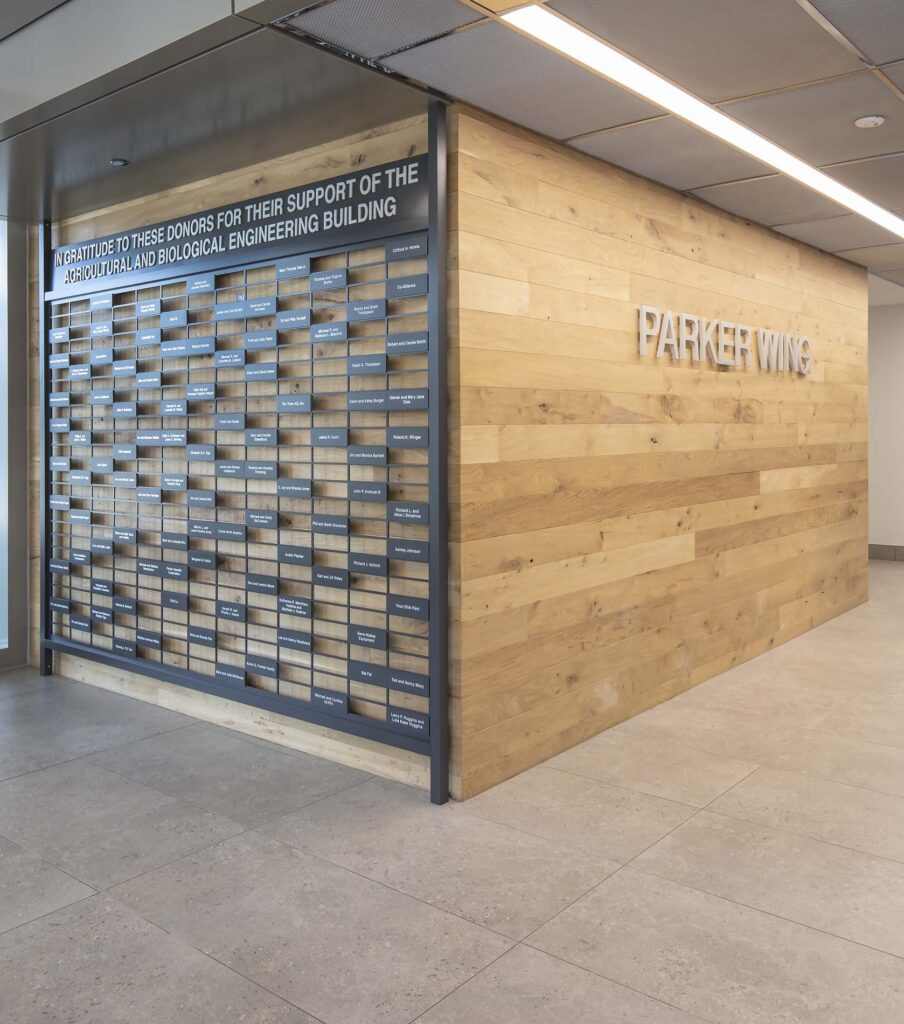 We've seen a lot of clients opt for natural wood grain finishes lately, and it's easy to see why. Natural wood grain finishes provide a warm and inviting look that can help to make any space feel more welcoming. Some of the most popular natural woods for millwork include oak, maple and cherry.
Each type of wood has its own unique characteristics, which can add personality and character to a commercial setting. If you're looking for a way to add some natural beauty to your space, consider choosing natural wood grain finishes for your millwork.
Wainscoting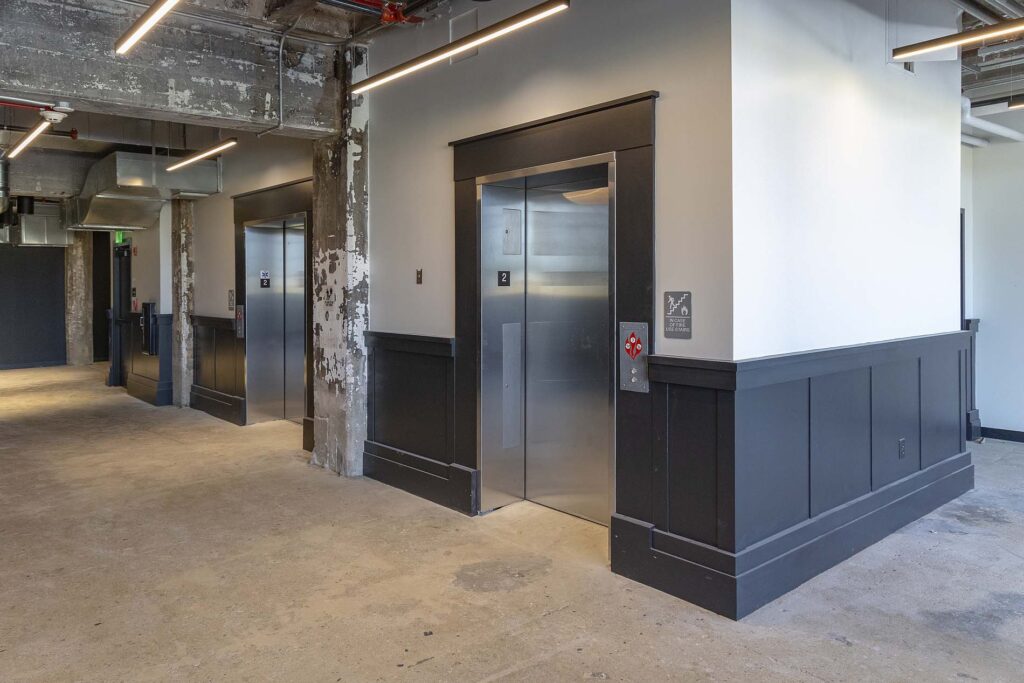 Wainscoting is another classic millwork detail that's making a comeback in commercial spaces. Wainscoting generally refers to wooden paneling that covers the lower part of a wall (up to around 3 feet), but it can also extend all the way up to the ceiling. These panels can be flat or curved, and they can be decorated with molding or other details. Wainscoting can be used as an accent wall treatment or as an all-over wall covering, depending on your desired effect.
Wainscoting is a great way to add character to a space, and it can be used in both formal and informal settings. It can also be used to create visual continuity between different parts of a space.
Accent Wall
An accent wall is a great way to add some color or visual interest to a room without going overboard. In a commercial setting, an accent wall can be used to highlight a particular area or break up a large, open space. Wood accent walls are typically made up of paneling or shiplap and can be stained or painted to match your desired look.
Corner Vanity
We've witnessed a surge in popularity for corner vanities lately, especially in small bathrooms where every square inch counts. Corner vanities are a great way to save space without sacrificing style or function. A corner vanity can also be used in other types of rooms, like dressing rooms or hotel rooms, as long as there's enough clearance for the doors swing open freely.
These are just a few of the many commercial millwork trends that we've seen gain popularity in recent years. No matter what type of trend you choose to incorporate into your space, remember that quality should always be your top priority.
At Myers Architectural Millwork, we specialize in crafting superior, custom woodwork for commercial spaces. Contact us today to learn more about our services and where to see our work firsthand!