Five Space-Saving Millwork Options for Your Business or Office
Whether you're outfitting an office space, a hotel lobby or designing a restaurant dining room, a space-saving mindset is essential when floor space is limited. The right millwork solution can offer both aesthetic unity and functionality in the tightest of areas. Read on to learn about five design options for making the most of your square footage.
Recessed Shelving for Break Rooms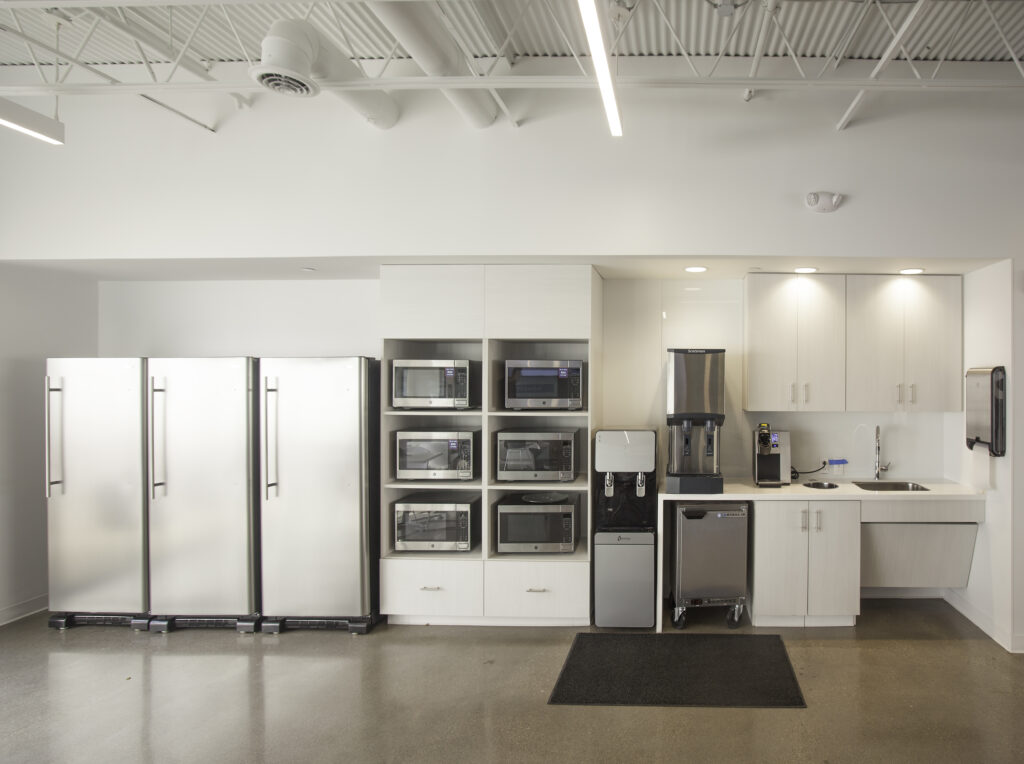 Recessed shelving is perfect for break rooms and other areas where limited floor space needs to be maximized. This solution allows the shelves to be flush with the wall, creating an aesthetically pleasing look while providing ample storage and quick access to items like mugs, silverware and snacks. Bulky appliances such as microwaves and coffee makers can be easily stowed away, freeing up valuable counter space. The shelves can be customized to fit any space with adjustable heights and depths, allowing you to have total control over the look of your room.
Indoor Wall Seating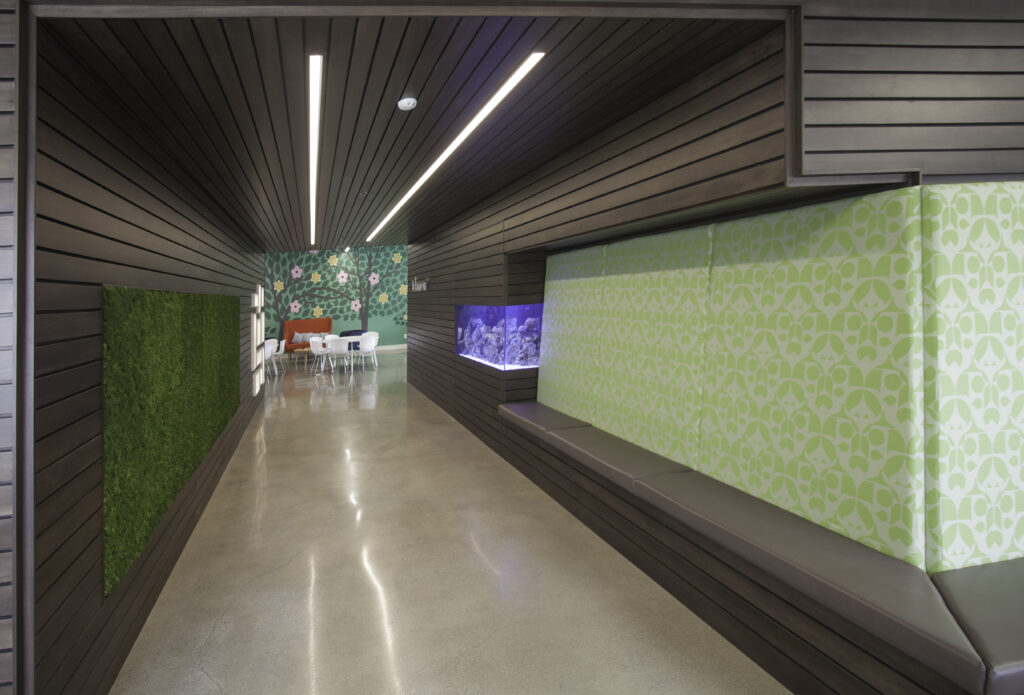 Wall seating is an excellent way of saving floor space while still offering comfortable seating options. By using benches or banquettes against walls, the seating itself can create a stunning visual effect without taking up valuable floor space. Wall seating is available in a variety of shapes and sizes, capable of being tailored for any room design. In addition, some wall seating designs feature integrated lighting fixtures that provide added style and comfort at night time.
Contemporary High Bar Table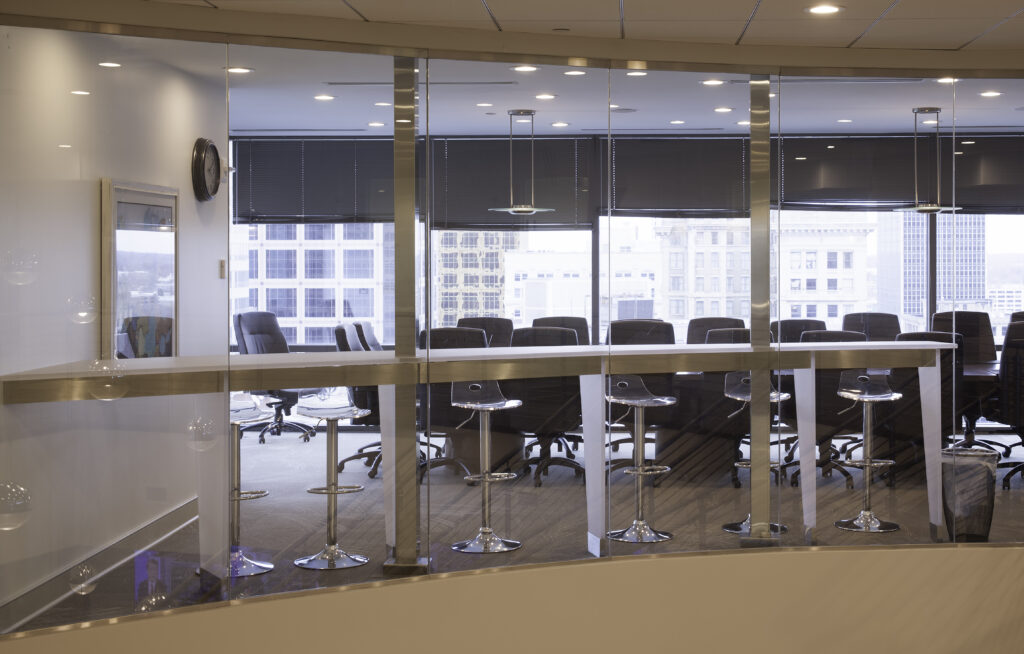 Make your bar, common area or cafe area appear bigger by installing a contemporary high bar table. These tables are designed with a slim profile that allows them to fit into tight spaces such as lobbies and waiting rooms without compromising functionality or style. They're customizable in various colors and finishes, making it easy to something that perfectly matches the decor of your establishment! These tables often feature subtle curves which make them easier to reposition if needed.
Countertop-Mounted Waste Chute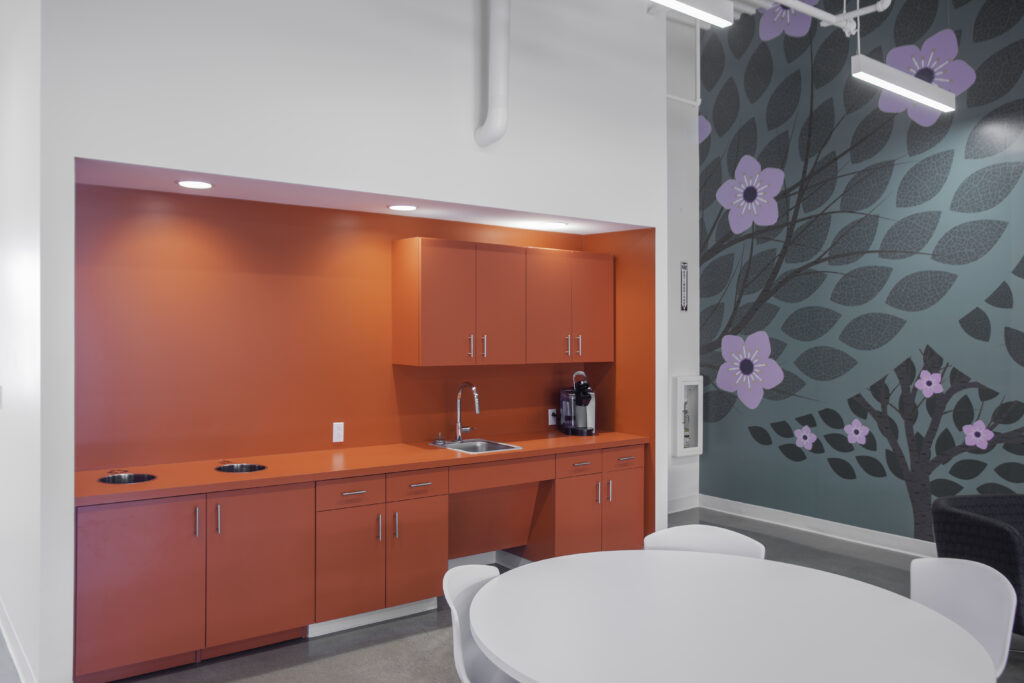 Countertop-mounted waste chutes are also becoming increasingly popular in in kitchens, bathrooms and break rooms due to their efficient use of space and convenience factor. These handy little devices conveniently allow you to discard waste items without having bulky bins cluttering up the floor area, making it easier to keep things neat and tidy.
Waste baskets are obscured beneath the counter, with a hole typically cut in the countertop above the basket. Waste chutes are relatively simple to install and come in various sizes so they will fit even the smallest countertops with ease.
Tapered/Curved Cabinetry
For those looking for a vibrant storage option, tapered/curved cabinetry offers an eye-catching alternative to traditional flat cabinets and drawers. The tapered design helps reduce empty corners, making it easier to navigate tight spaces while adding interesting visual texture as well. Constructed from wood veneer or other materials to suit your specifications, this millwork solution can be tailored to virtually any design scheme, providing form as well as function within your business environment.
Contact Us Today
Myers Architectural Millwork is a regional leader in crafting custom millwork solutions, maximizing valuable floor space while offering aesthetic unity and function across offices, hotels, restaurants and more. Contact us today and see how our creative solutions can transform your business setting!